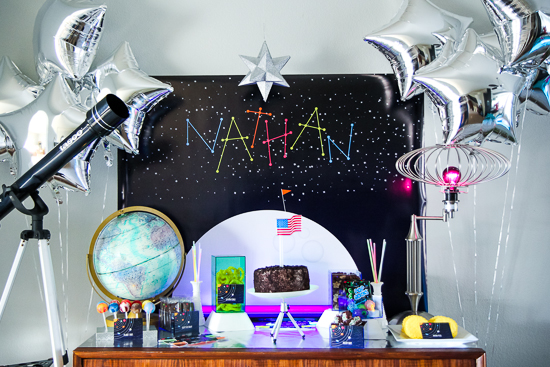 This Space Themed Birthday Party for our little man happens to be one of my favorites so far.  Why? Low cost, high visual impact.  These easy elements are the key to an awesome space themed party.
1. Using aluminum foil as a table runner and purchasing 8 star foil balloons ($1 each) puts you in space instantly.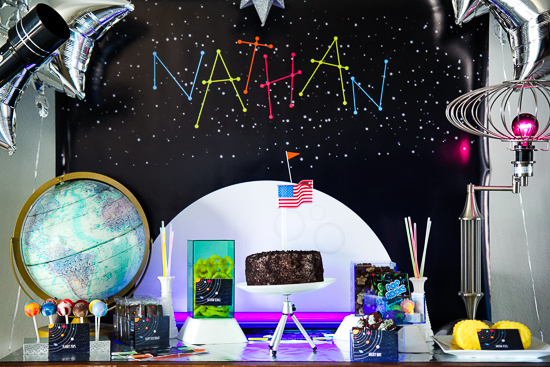 2. A dark backdrop like the custom one shown above, or a black sheet or wrapping paper would work.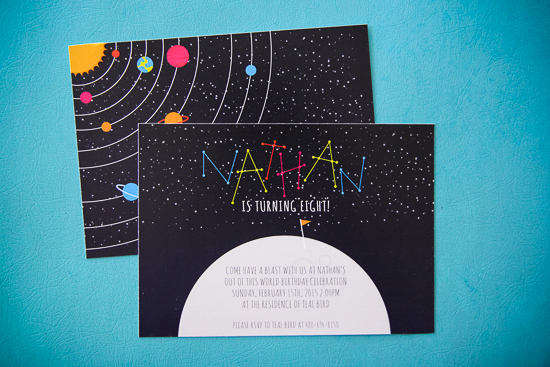 3.  In addition to a dark backdrop, white accents with pops of neon become the real stars under a black light.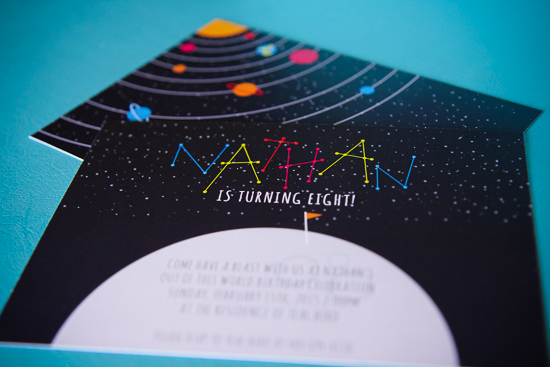 4.  Custom elements like the custom constellation name logo can easily made by connecting the dots.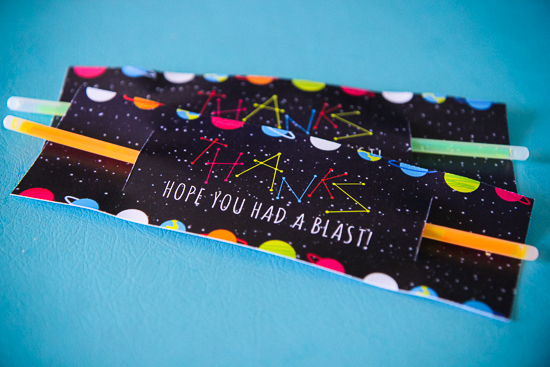 5. Glow sticks are always an inexpensive crowd pleaser and can be used in many ways throughout the space.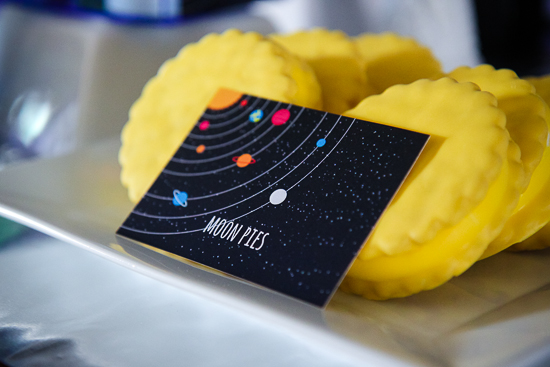 6. Space themed food like moon pies, planet pops, cosmic brownies, milky way, and saturn rings.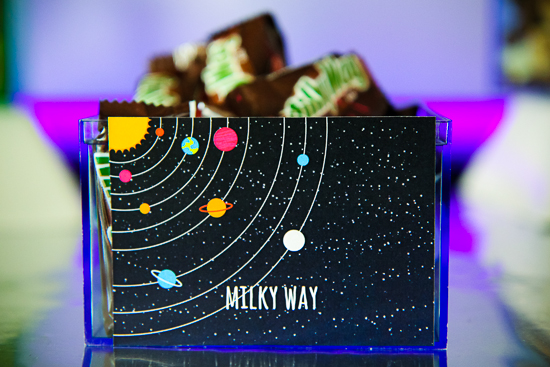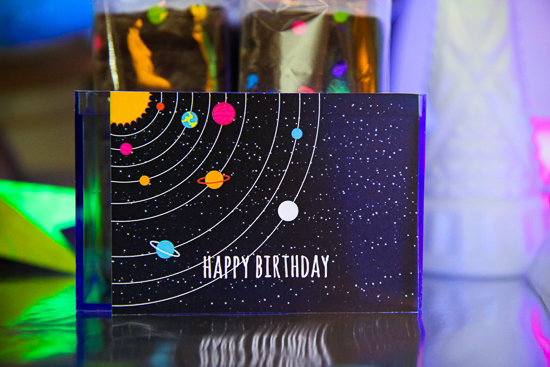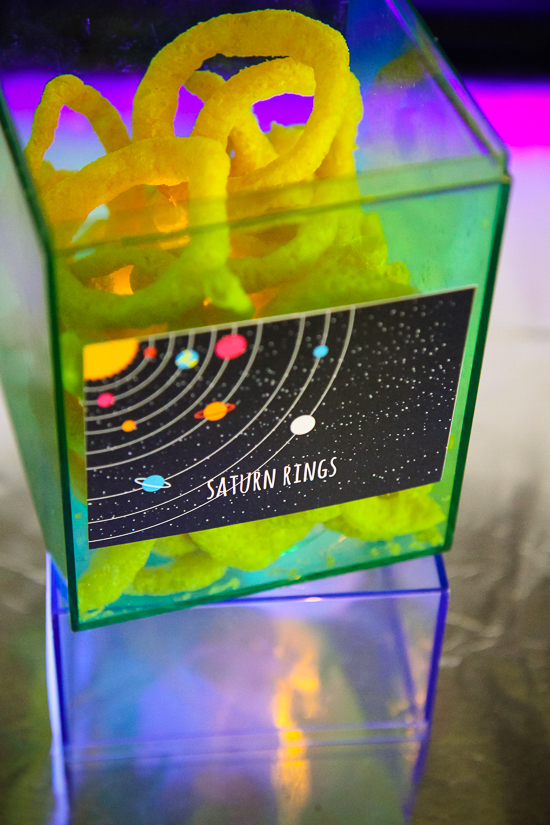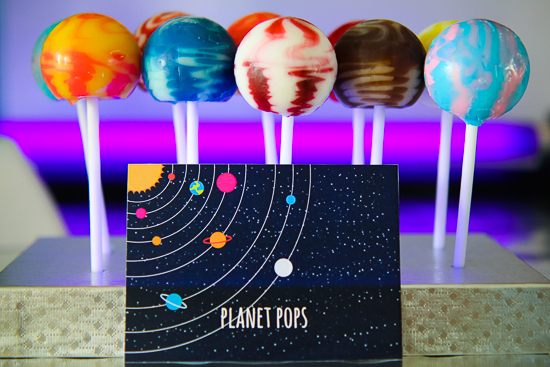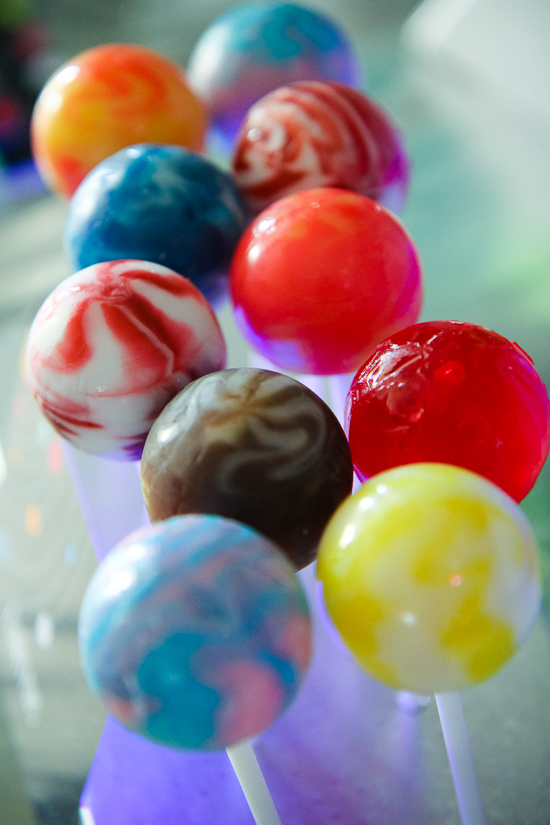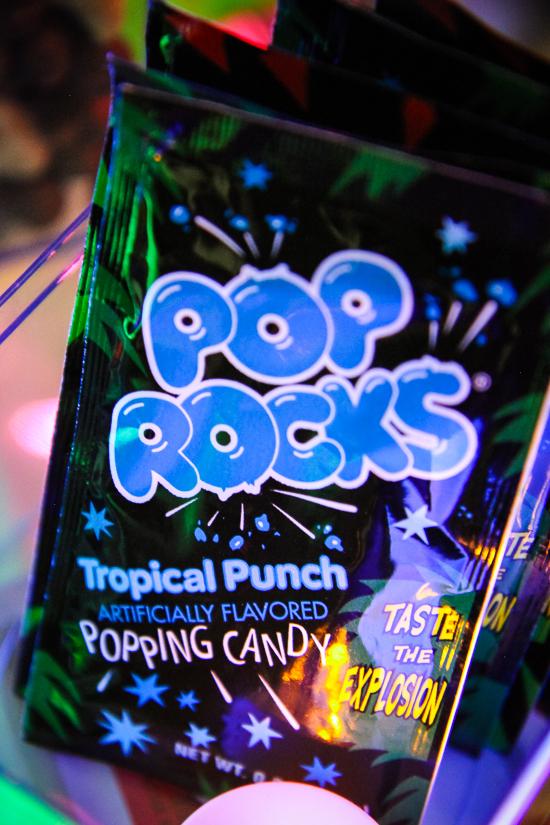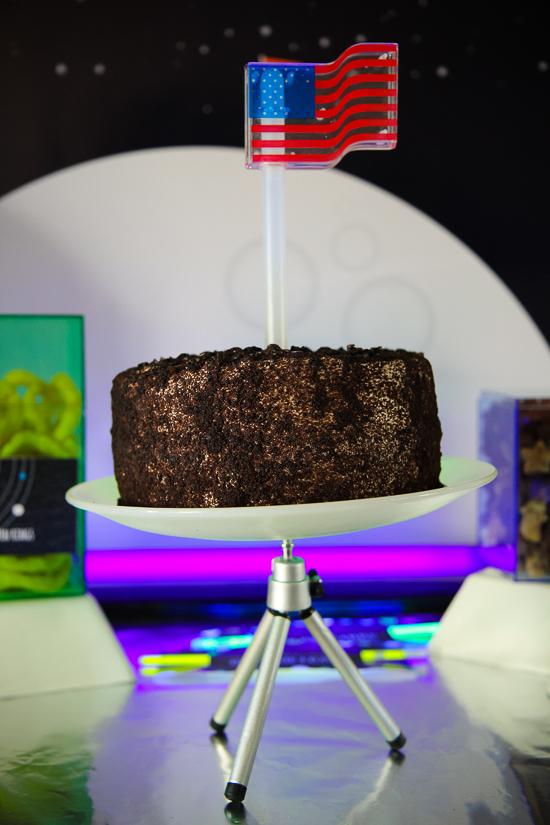 7.  Glow in the dark craft paint can turn anything into a space related item like the flying saucer cake stand made from a white plate with two coats of glow paint  underneath.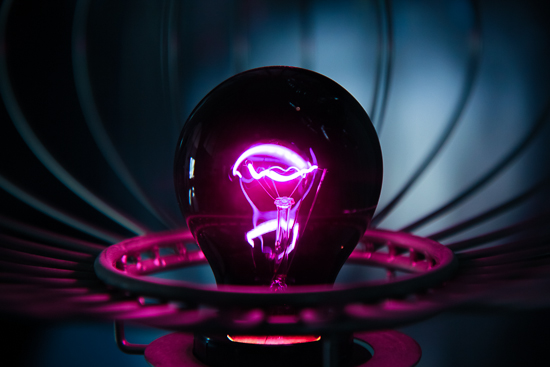 8. $10 black light (be sure to get a fluorescent black light) turns anything into an out of this world experience. Decorative black lights, like the one shown above, illuminate purple and add great light to the space as well.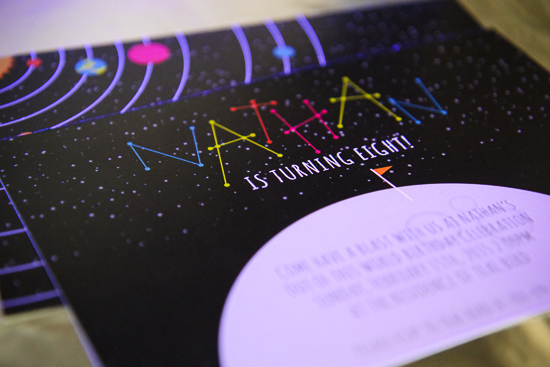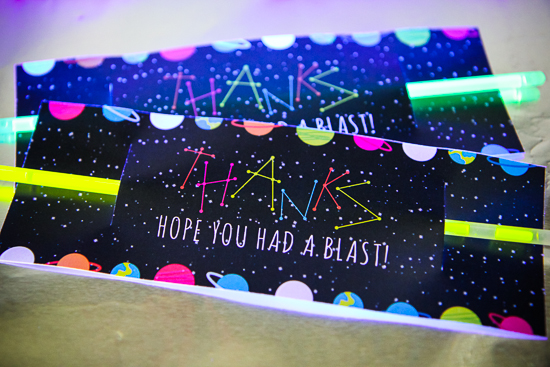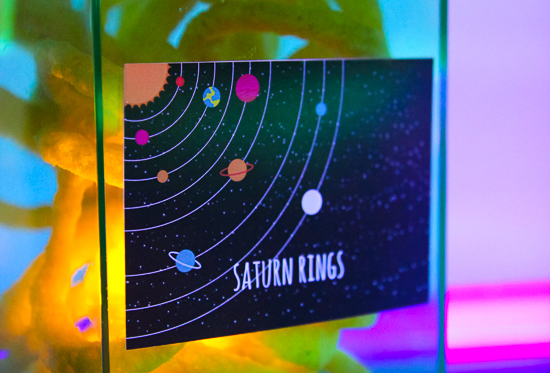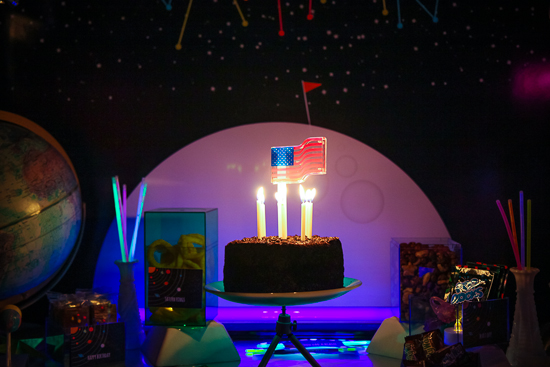 9.  A flag to mark your landing in space.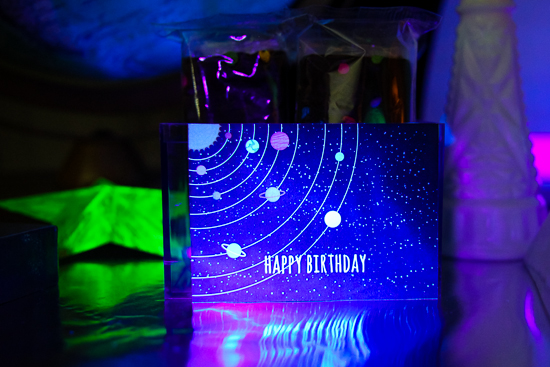 10.  Have fun!